by in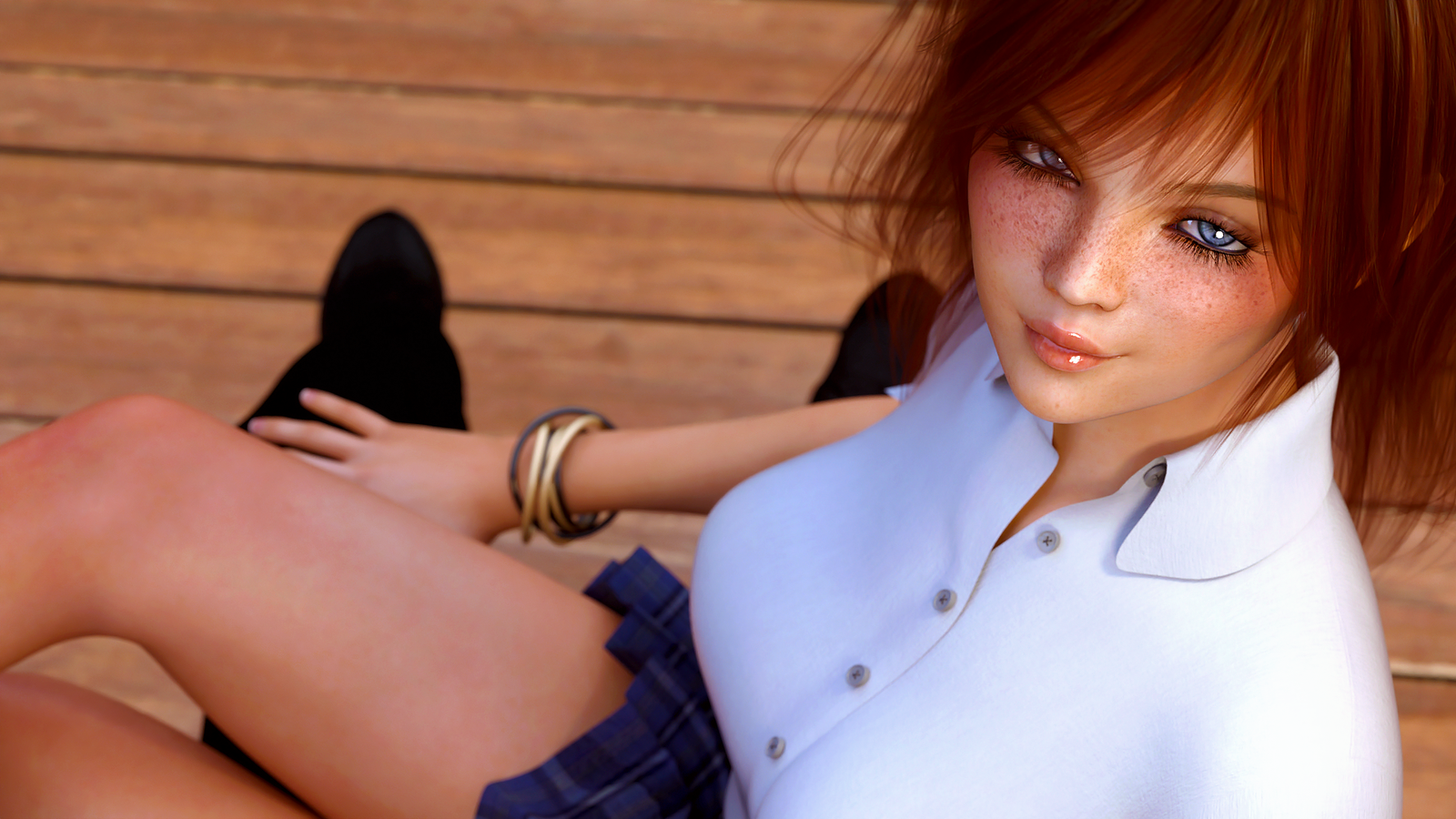 This episode of DH is quite long, due to the amount of work we've spent on it and what happens in it. I will not spoil the episode, but I can at least show you guys some screenshots from the episode. The game plays fantastically, looks stunning, and has a strong focus on story, and of course Johanna and Tamara, the two girls the player lives with. This episode also introduces more new characters (that you definitely don't wanna miss), and develops very nicely.

As usual, the game is rendered in 1080p, but you can of course select the resolution you want. Also, if you haven't noticed, the engine it uses has been updated so you can now for instance have instant text speed. Game runs really well on both mobiles, tablets, and online browsers of course.
In case you've missed it, $20 patrons this month will receive 32 bonus images starring all four girls from DFD, along with the usual bonus. We're also going to give you all CGs from DH Ep1.

Next month will also be a lot of fun! Except for DH Ep3, we will be releasing at least the beta of our anime game (full game if we can), and starting launching DFD bonus scenes for $10 patrons, which takes place after the endings to DFD Ch19. In short, there's a lot to look forward to.
All right, time for some screenshots from Double Homework Ep2, that will be released onPatreon a bit later today!