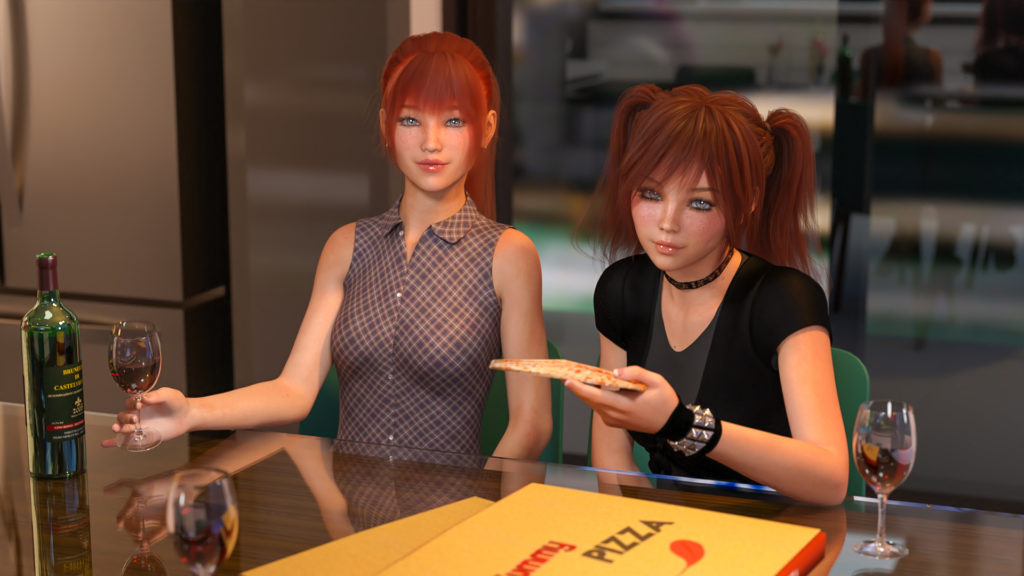 Hello everyone, we hope you're all well!
Hopefully all patrons enjoyed the ending of Double Homework, but rest assured we're not done just yet! It's time to check in on our girls with the upcoming epilogues.
This month, patrons will be getting the epilogue that catches up with the MC, Johanna and Tamara. The second epilogue coming in January will catch up with our other beautiful ladies. Don't forget to click on the image above to enjoy the preview in full resolution.
$20+ patrons can head to platinum corner on our Discord channel for another sneak peek at this month's content. Click here to learn how to get your Discord role.
We'll be sure to share more about this and our next game shortly!
Stay safe,
The Love-Joint Team