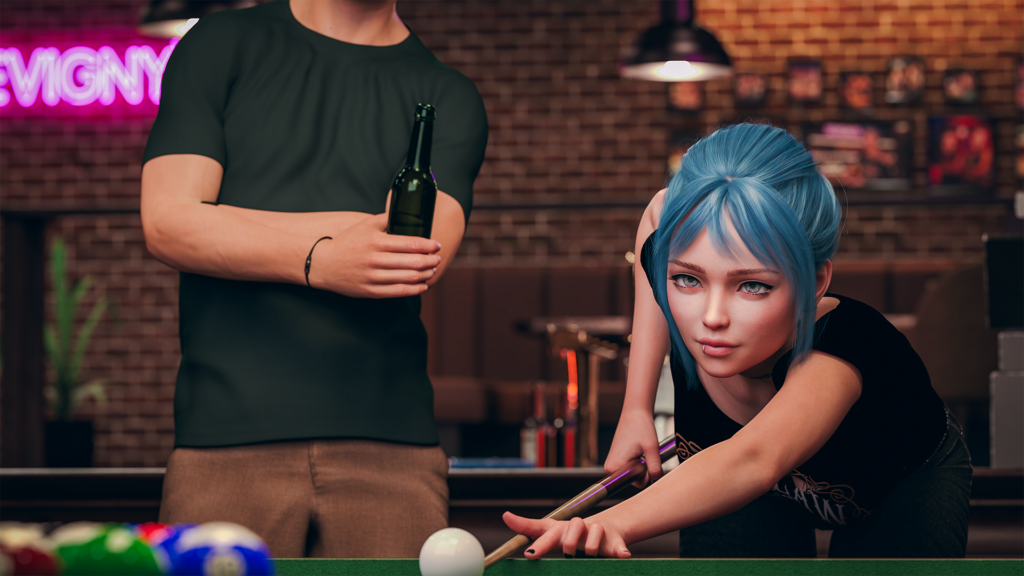 Hello everyone!
As hinted at last month, it's time to have some fun with a special blue haired girl! 😉
In the bonus scene for this month, we drop into Haley and the MC having a game of pool and some drinks after closing hours. As the MC helps Haley line-up her shot a little better, he gets excited.
We'll leave you to discover the rest!
Click here to download the new bonus scene on Patreon. Remember, if you sign up today, you get access to every bonus scene we have ever released!