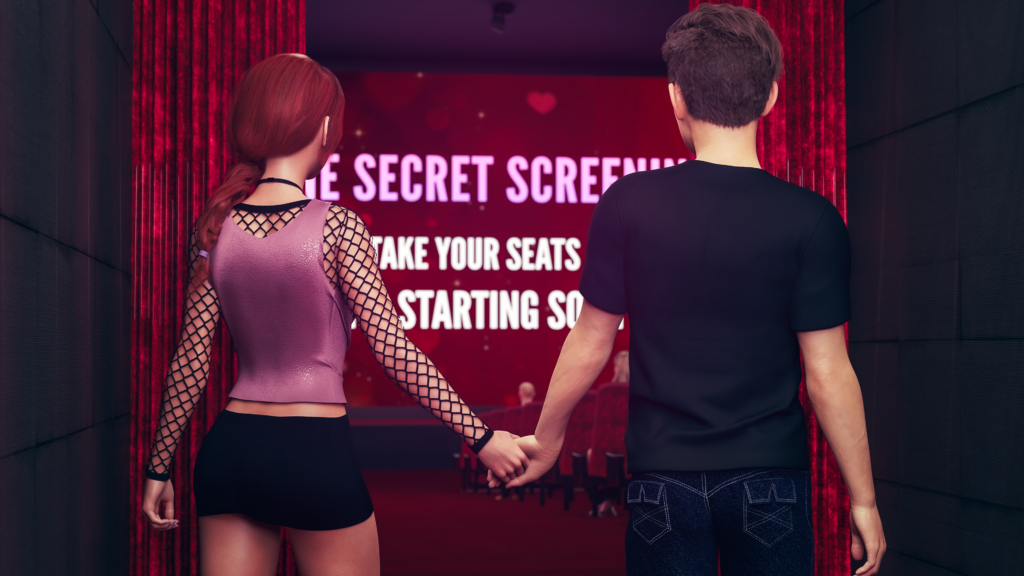 Hello everyone!
The final day of the month again brings a new bonus scene to all Platinum+ patrons, and this time we have released the scene with a playable version straight away!
If you missed our post the other day, this month's scene is of the MC and Emily back when they were dating. It's Valentine's Day, and Emily is meeting the MC at the cinema for a secret screening.
This is another long scene coming in at over 60 images – Gold+ patrons can download a small preview of the images here.
Platinum+ patrons can access the full playable scene, along with the images here!