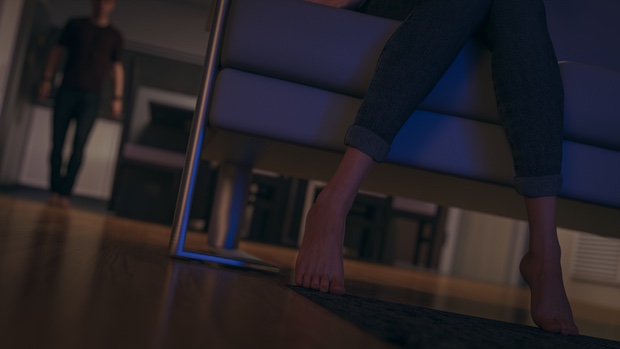 Shale Hill Secrets – Episode 6 | Preview #2
Last night we posted another little sneak peek (image below) of Shale Hill Secrets – Episode 6, along with a little preview of the April Bonus Scene to all patrons!
View Here!
April Bonus Scene: Haley's Housewarming Party
In another full playable scene, this month features the blue haired beauty Haley. She's invited you over for a housewarming party in her new apartment, but it seems rather quiet for a party… Maybe she has something special planned for you. Available now to Platinum+ patrons!
Download Here!