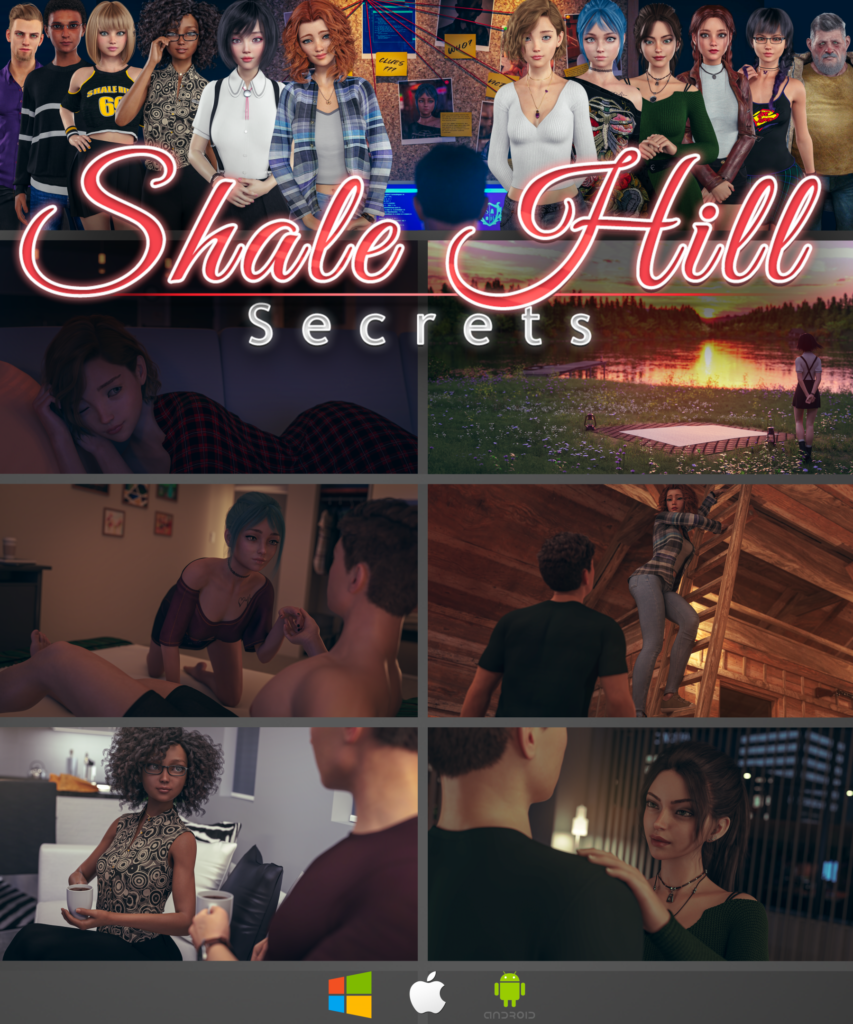 Hey guys, we hope you're all keeping well!
The time has come. We are delighted to announce that the first free release of Shale Hill Secrets is here for everyone to play!
This is a big one. We're releasing the first FIVE episodes of the game for free. These episodes include six separate updates spanning well over a year of development, so we're talking at least a good 10+ hours of gameplay all at once, depending on how fast you read of course.
Also, to give you a little taste of what Patrons experience in the bonus scenes, we're including some exciting things for you all to check out in the Bonus Scenes Gallery – don't be shy and take a good look there! 😉
A lot of hard work has gone into making this game, so if you did enjoy it and haven't already, we would really appreciate it if you considered supporting us on Patreon. Here you can gain instant access to the next episode, all previously released bonus scenes and access to new episodes the second they drop!
👉 Click here to download Shale Hill Secrets.
Steam Version
We've been promising some news on the Steam release of Shale Hill Secrets for a couple of months, but unfortunately this planned project has suffered some unexpected delays, including things outside of our reach. This is our first time exploring Steam, so we are taking the time now to make sure we're doing everything correctly.
Right now, we are still exploring ways to solve these issues so that we can finally publish a solid and perfect version of Shale Hill Secrets on the Steam platform. Originally, we planned to make available these five episodes on Steam first, but we don't currently have a timeframe of when this will be resolved – meaning we have made the decision to release these episodes for free in the meantime through Itch.io.
Once we have a clearer picture of this release, we will update all of you here and explain a little more what we have planned. For now, we encourage everyone to wishlist Shale Hill Secrets directly on Steam, so you can get alerted when it's finally ready!
Also, don't forget to join our Discord Channel.