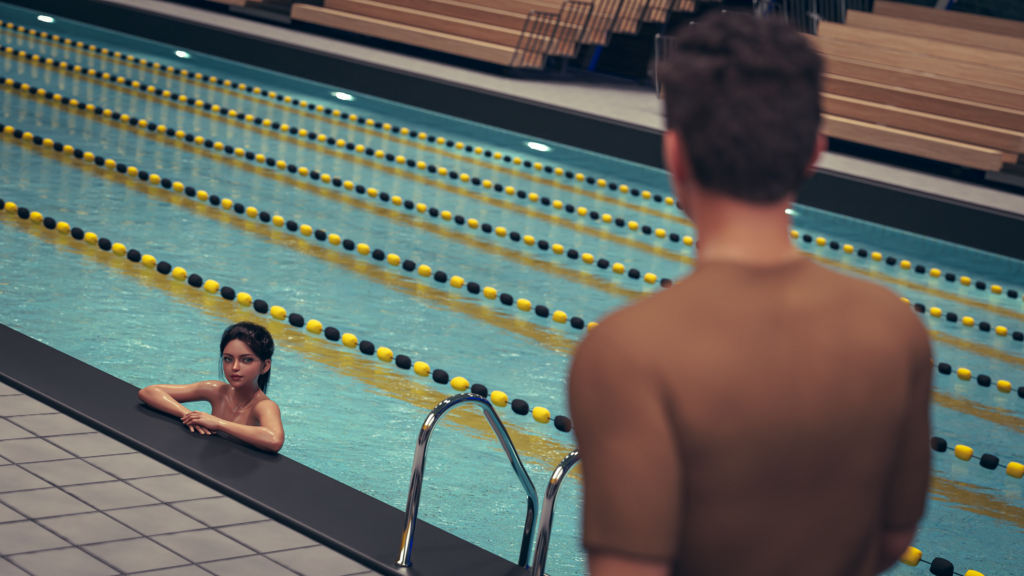 The new Platinum bonus scene is here, and we think it's going to be one you rather enjoy!
There is no doubt that Valerie is one the most popular girls amongst you guys, and this month you can finally get a bit more action with her! Valerie has texted you late at night to meet her at the pool. When you arrive, she's already in and waiting for your arrival. It's up to you to discover the rest! 😉
Gold+ Patrons can download five preview images of the scene here!
Platinum+ Patrons can play the full scene inside the newest version of SHS now, along with downloading the 4K images here!