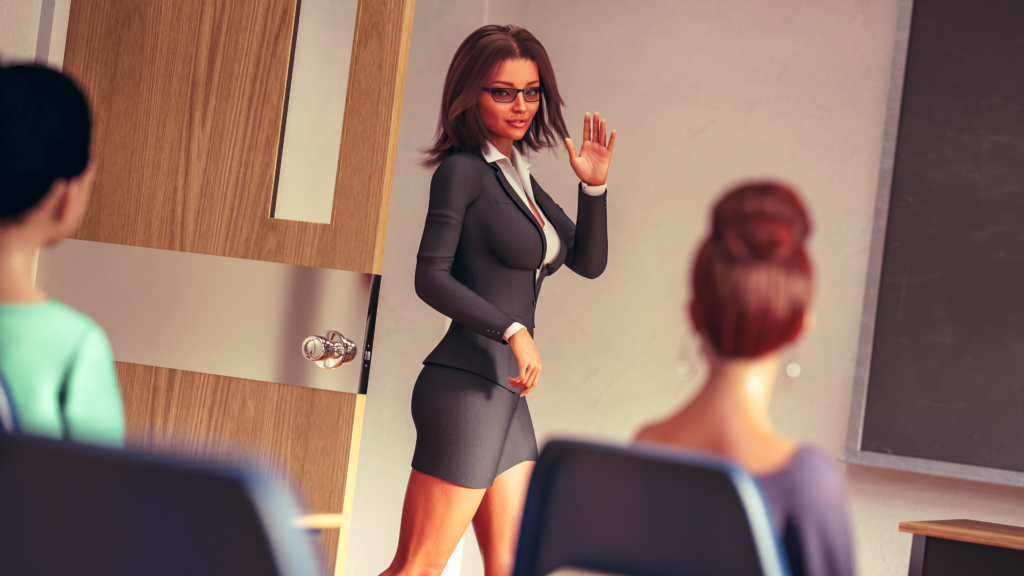 Shale Hill Secrets – Episode 8 Sneak Peek + August Bonus Scene Preview!
Hey, everyone! We thought we'd drop in to give you another little preview of the eighth episode! Patrons can head to the link below to check it out now, along with some preview images of the August Bonus Scene!
Click here to checkout the preview!
August Bonus Scene – Carmen
The time has come again for another Platinum bonus scene, and as voted for by you guys last month, we have our new favourite teacher Carmen up next! Platunim+ Patrons can download the full 4K assets along with the newest version of the game here!