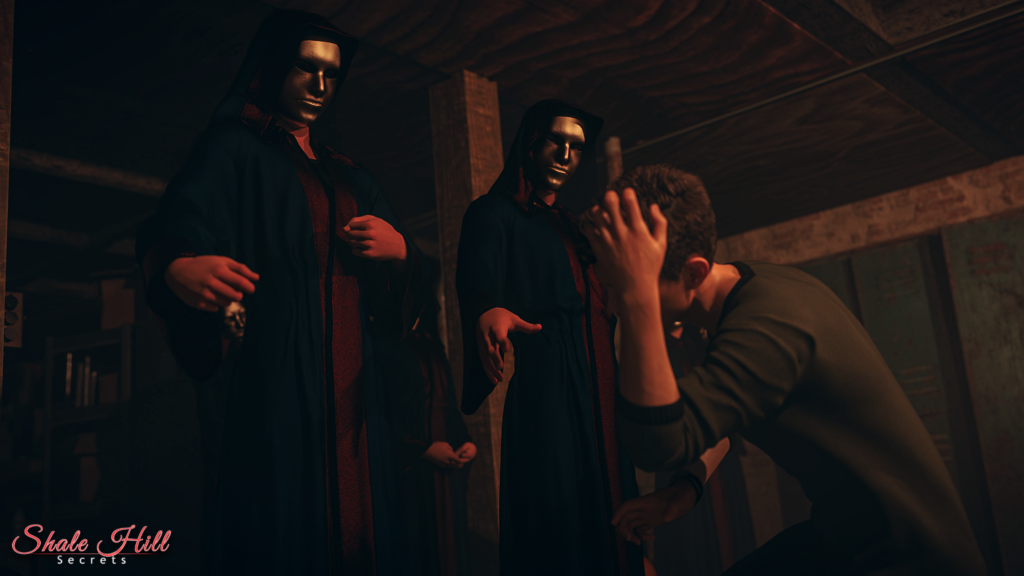 Hello everyone! We hope you are all having a wonderful day.
First of all, happy 2023! Gosh, time flies and we are really happy to start a new year developing amazing games for such a distinguished group of people!
Note: The rest of this post contains some spoilers from Shale Hill Secrets – Episode 9. If you haven't yet played it, play it on Patreon now!
Fancy talking aside, we are here for a quick update. We know you all love a good cliffhanger and the last one definitely left us on the edge of our seats. Let's say it was a great way to finish 2022!
As you could see, our MC found Alexis in serious danger. And, by all indications, he might be in trouble too. We can't wait to see what happens next! What do you think will unfold?
Stay foxy,
The Love-Joint Team.