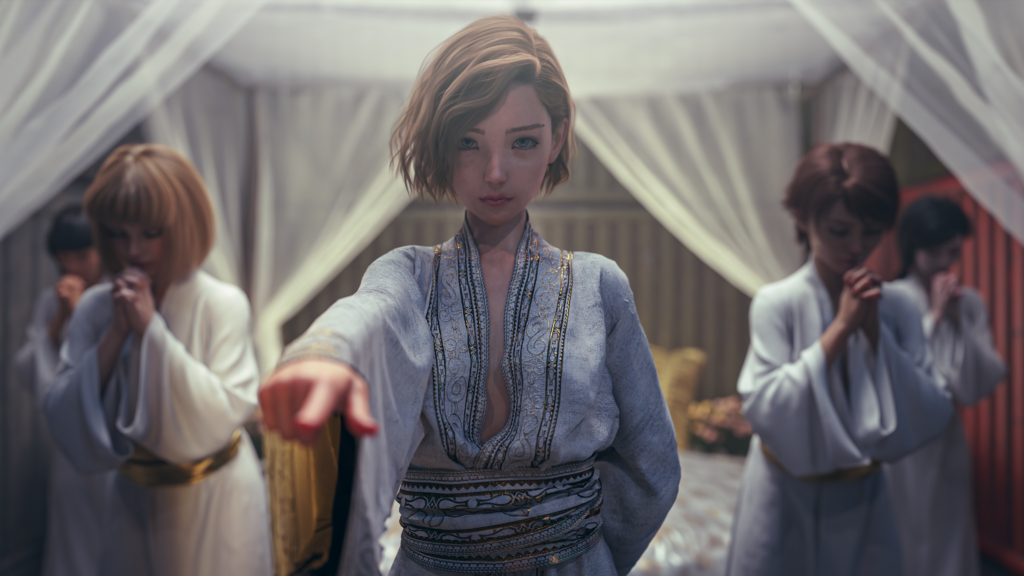 Hey guys!
We know some of you have been waiting for some time, and we're pleased to say that a new free release is here. A lot is going on in the world of Shale Hill, and with some help from your close friends, you seem to always be finding out some creepy new information.
Of course not all is bad, as we saw at the end of episode six, so it's finally time for everyone to see where things go from there… 👀
Bonus Scene on the Itch version
Also, there's a bonus for everybody. To give you guys a little taste of what our Platinum Patrons are receiving every month, we are providing a scorching scene with Kristen and her kinky friend Maya totally for free.
In this scene, the MC is looking for his lost wallet, and somehow it ended up in the hands of Kristen at the philosophy club. As you would expect from her, she doesn't make it easy for you to get it back, and things take an interesting turn when her cute friend shows up. We hope you have fun!
Download the newest version of Shale Hill Secrets, including all the exciting things above!
Click here to download Shale Hill Secrets on Itch
Click here to get Shale Hill Secrets on Steam
Note: macOS update on Steam will come later once we sort out some technical issues.
All the best,
The Love-Joint Team.