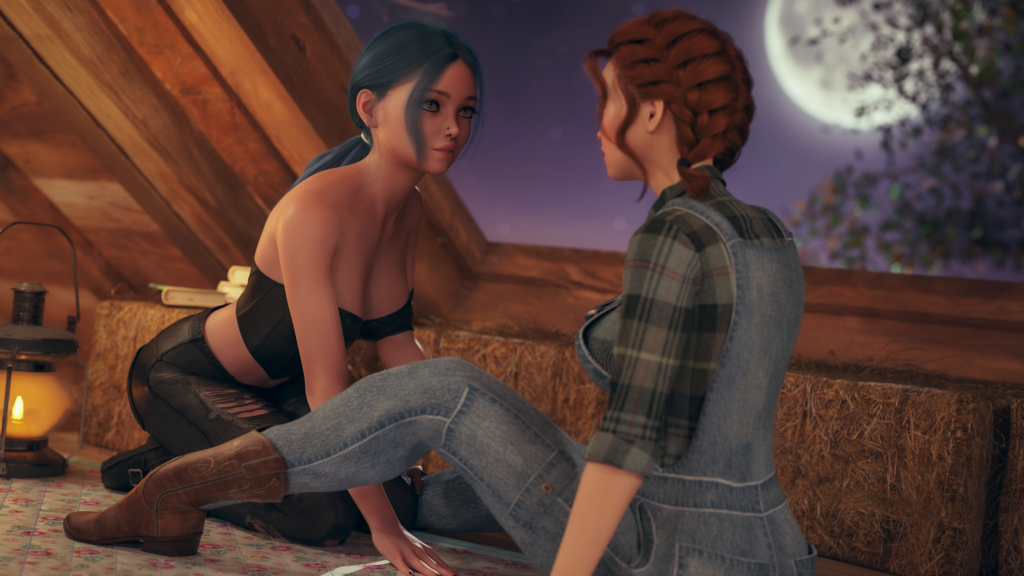 Hey guys!
We hope everyone is keeping well and that you all had an amazing May.
The end of the month only means one thing (well, two this month)… it's time for another bonus scene!
This month we have a sexy one for you including two of our beloved girls. Haley and Maggie take centre stage in this scene, and it's all based around a certain flashback from a previous episode of Shale Hill Secrets. Those of you with a good memory will recall which scene we're talking about…
Platinum+ Patrons can download the newest version of Shale Hill Secrets right now to play, or download the full 4K assets for the scene here. They can also download the Episode 12 assets there too.