The end of July is here, which means we are very delighted to announce the launch of Shale Hill Secrets – Episode 13! This release also brings a new bonus scene featuring Carmen.
If you've been following our series closely, you know that the story has taken some unexpected turns. Our beloved protagonist is facing challenges that are pushing him to his limits, and the journey has been filled with some twists and surprises. In this latest episode, a true friend revealed a side he never knew existed – leaving us with more questions than answers. Every clue and hint is essential…
We can't wait for you to dive into this new episode. Our team has poured their hearts into crafting an emotional and gripping experience for you. Head here now to play!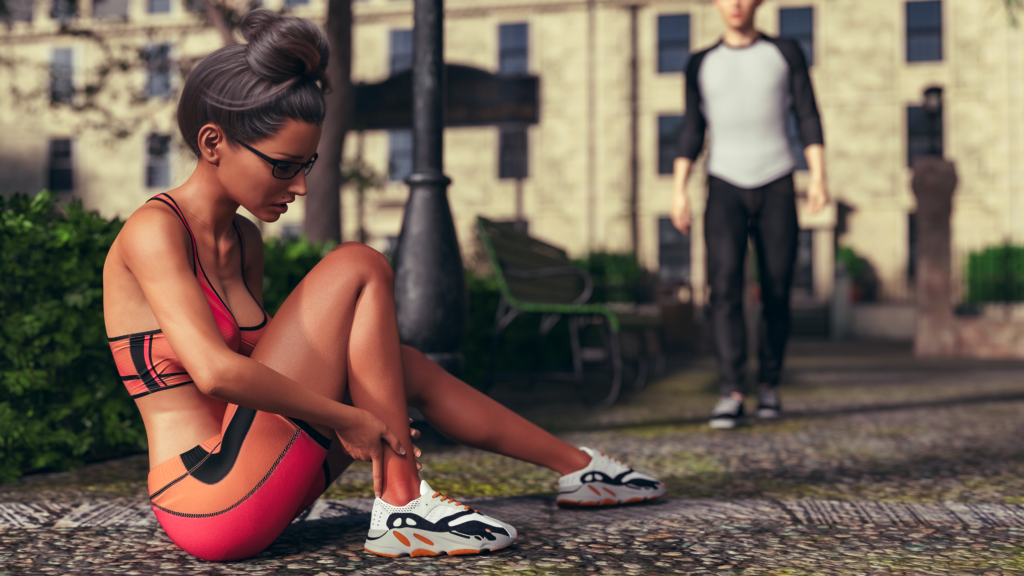 With this release comes a new platinum bonus scene with the stunning Carmen, who requires your assistance after an injury during her run…
Platinum+ patrons can head here to download the scene in 4K, along with the Episode 13 assets!